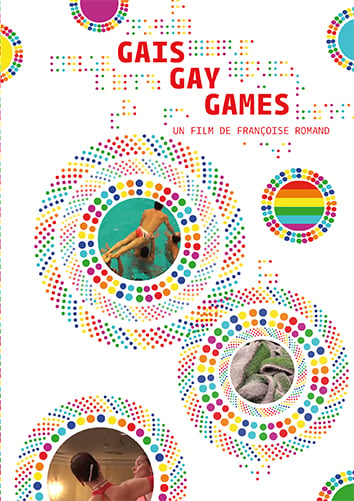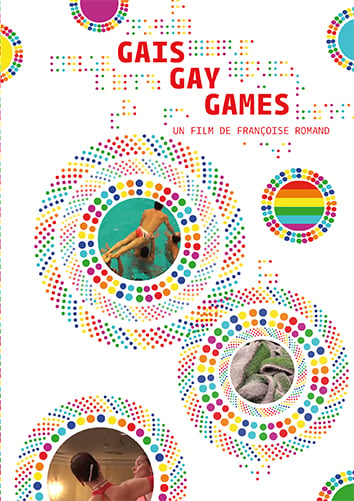 GAIS GAY GAMES /DVD 40 mn / NTSC PAL /All zone / Sous-titres anglais, français, allemands
€12.00
Bande annonce : https://youtu.be/swJ0J7HDIt4
Les Jeux Olympiques gays se sont déroulés à Cologne en 2010. Ils seront bientôt à Paris. Une occasion pour suivre ces jeux qui développent une solidarité et le sens de la fête.
Bande-annonce : https://youtu.be/swJ0J7HDIt4
Les Gay Games sont ouverts à tous sans qualification préalable, sans critère d'âge ou de profession. Ces compétitions "hors normes" préfigurent l'avenir d'un monde sportif se tenant au plus près des valeurs de fraternité et de respect des différences.
Venus de tous les horizons, des femmes et des hommes, 10 000 participants, se retrouvent en août 2010 à Cologne pour les Jeux "Olympiques" Gays. Françoise Romand les filme avec humour et tendresse tandis que se dévoilent leurs désirs et leurs doutes.
Après les bébés échangés de Mix-Up ou Méli-Mélo, la transsexualité tardive d'un poète communiste devenu femme avec l'aide de son épouse dans Appelez-moi Madame, les jumeaux de Strip-Tease, l'échange de vie des deux héroïnes de Vice Vertu et Vice Versa, l'amnésie de celle de Passé-Composé, l'autofiction Thème Je, Françoise Romand continue d'interroger l'identité en faisant valser les clichés.
The Gay Games are open to everyone, with no entrance requirements of age, level or occupation.  These games, without the customary rules, anticipate the future of an athletic world committed firmly to values of comradeship and respect for differences. Men and women from all over, 10,000 participants, gather for the Gay "Olympic" Games in Köln, Germany. With humor and tenderness Françoise Romand films them as they reveal their desires and their doubts.
Following the switched babies in Mix-Up, the delayed transsexuality of a communist poet becoming a woman with the help of his wife in Call Me Madame, the twins of The Crumbs of Purgatory, the exchange of lives of the two heroines of Vice Versa, the amnesia of Past Imperfect, and autofiction in The Camera I,  Françoise Romand is still questioning identity and getting rid of old cliches.